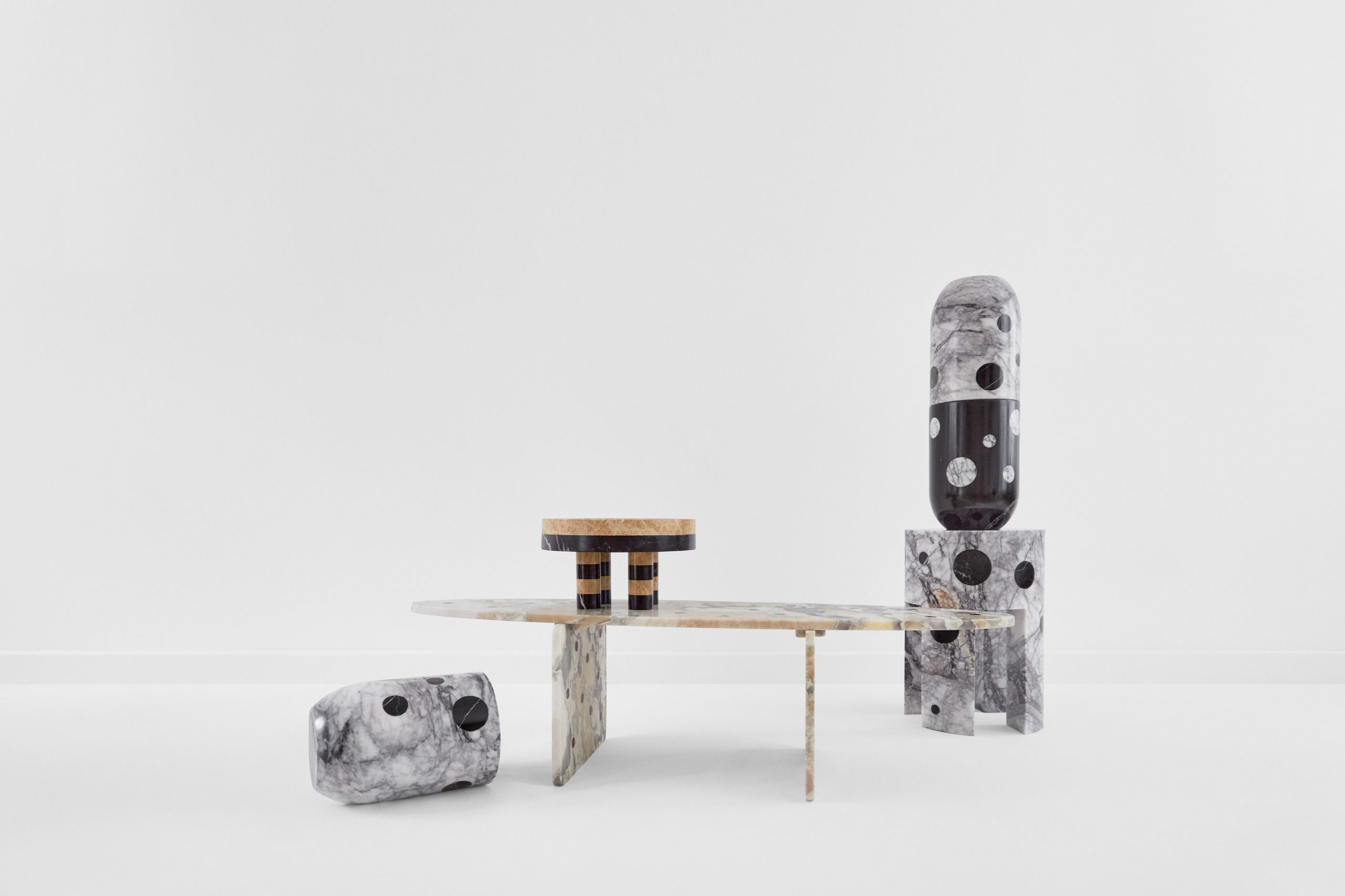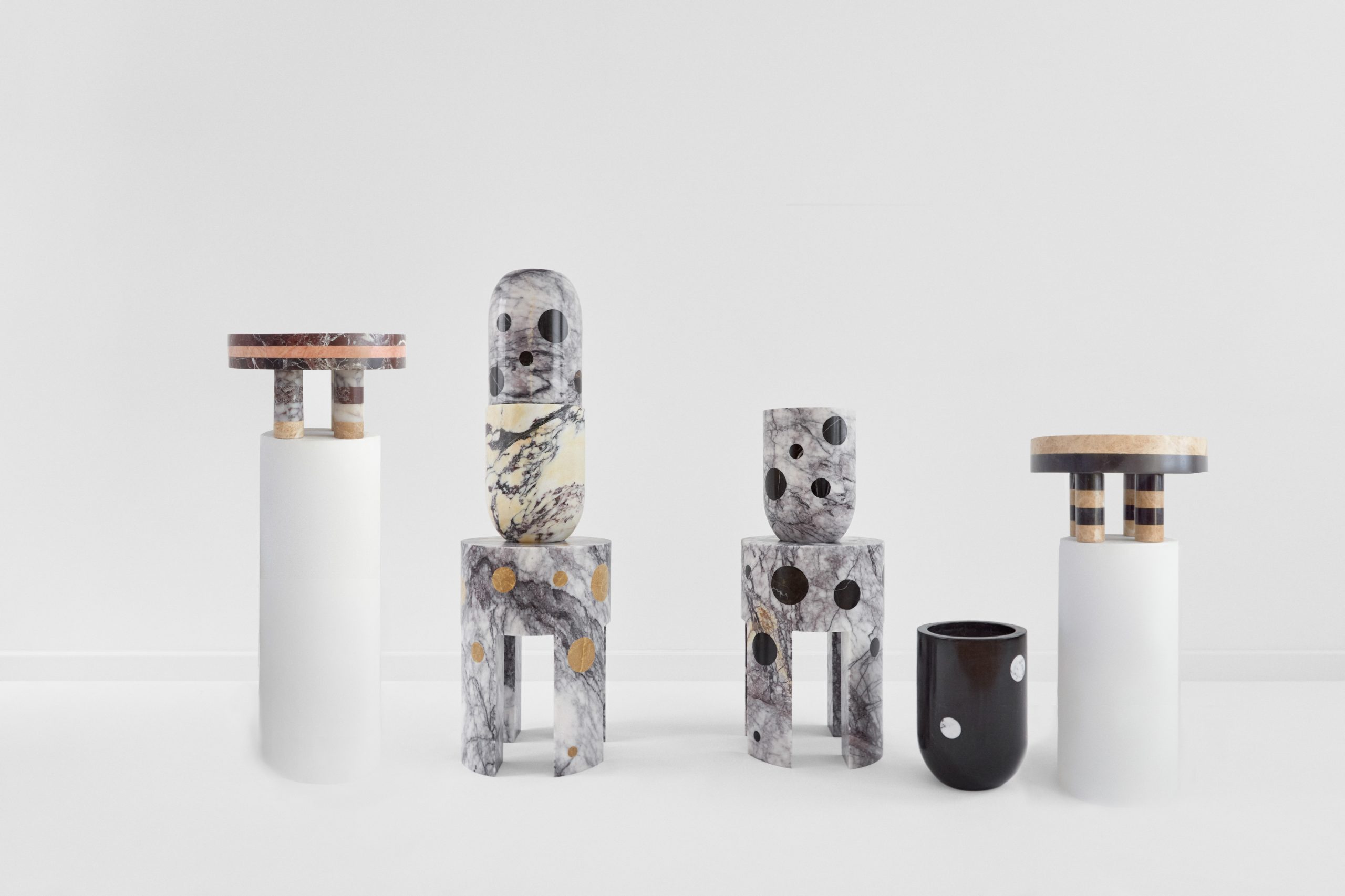 External Beings (2022)
In this body of work the tense relation between migration, nativism, and citizenship is explored through marble utilitarian objects in ubiquitous motifs. By imbedding the marble landscape with polka dots and stripes: patterns that previously represented impurity, disease and for social outcasts, a literal settling of a foreign body is taking place in the marble landscape.
Translated into objects with a domesticated appearance, do we see these inlayed patterns as 'unwelcome guests' that are fundamentally threatening the homogeneous marbles state or as welcome beings to be accepted in our habitable space?